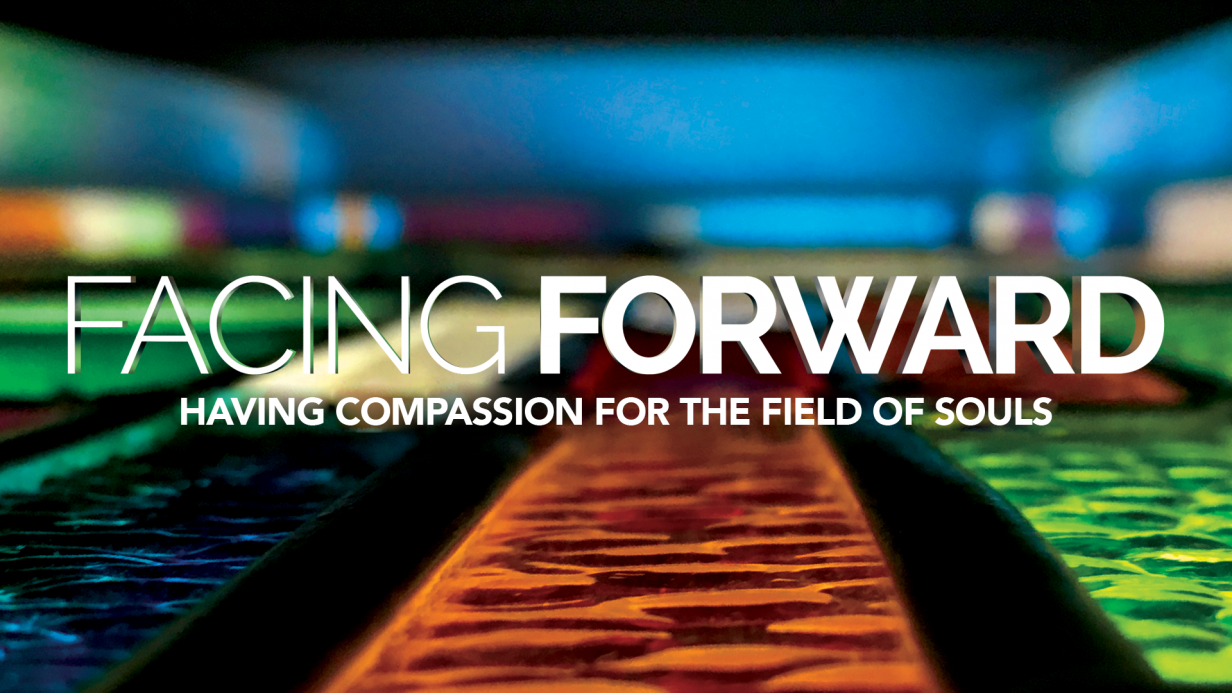 Benjamin Feliz |General Presbyter Mexico, Central America, and the Spanish-speaking Caribbean
In the parable Christ told in Luke 14:15-24, He talks about a man (metaphorically representing God the Father) who prepared a banquet and invited many people. The universal plan of salvation includes everyone. God does not want for any sinner to perish, but He wants everyone to come to repentance. When the banquet was ready, the man hosting the banquet sent the servant to announce to the guests, "Everything is ready." The servant was responsible for notifying the guests it was time for them to go and enjoy the feast that had been prepared. Unfortunately, the servant returned with bad news.
The first person invited had purchased a field and had to take care of it. But the truth of the matter is that instead, the field had acquired him and not vice versa. When our possessions control us and dictate how and when we respond to God, we have become the possession of our own things.
The second person invited had bought some oxen and had to try them out immediately. He couldn't go to the banquet first and later work with the yoke of oxen. That's the attitude we take when we are impatient and want immediate gratification, when we want it all and we want it now, pushing to the side God and how He wants to meet our spiritual needs.
The last one invited had gotten married and he wouldn't attend the dinner with or without his wife, so he also asked to be excused from it. This is us when the everyday duties of life take our energy and attention away from the things of God.
REGARDLESS OF OUR SERMONS ABOUT THE HARVEST, ARE WE READY TO MINISTER TO THE LAME, THE CRIPPLED, AND THE BLIND OF OUR TIMES IN OUR COMMUNITIES?
All of those who were invited made excuses. But there is no valid reason to turn down an invitation when the One who invites us is God. That's why Luke says that when the Lord heard the excuses, He was angry and told the servant, "Go out quickly into the streets and alleys of the town and bring in the poor, the crippled, the blind, and the lame."
The Lord has a plan to be fulfilled at any cost. I believe we need to open our spiritual eyes to understand what God is saying through this parable. It's obvious God is serious about winning souls for His kingdom and we, as His children, need to take it seriously, also.
The servant obeyed right away, without any objection. He brought in all those he found and told his master he had done according to what was required of him. So the ruler gave the servant a second instruction, to bring in even more guests. "Go out to the roads and country lanes and compel them to come in, so that my house will be full." The mission had become more complicated, more urgent. Now the servant was to go further away, leave the city and go into rural, pastoral, fenced areas and beg everyone to attend the master's banquet. God desires to have everyone invited to come in from the field, so that His house is full. In this parable, we see the house being filled of people with problems, defects, and needs—the destitute, the forgotten, those not ever thought of, not ever invited to such an occasion as this.
Regardless of our sermons about the harvest, are we ready to minister to the lame, the crippled, and the blind of our times in our communities? Do we have a place for them in our local churches, our houses of worship? How do we make them feel in our midst? How will we react when we see them entering through our doors? Are we ready to love them or judge them?
I personally believe we are living the last days and as servants of God, He is sending us out to tell the world that everything is ready for them. We need to be willing to listen to His voice and obey it. As never before, I've been seeing these last few years that God has been placing in the church a greater desire to win more souls. This is something universal.
We talk about the harvest; however, we don't talk about taking risks. We have borrowed the word harvest from the agricultural vocabulary to indicate that we want to see a numerical growth of souls in our churches. But if we want to reap the harvest, we'll need to take greater risks. During every season, the farmer exposes everything he has—all his money, energy, raw material, all the technology within his reach. Everything he plants is subject to pestilence, bad weather, drought, disasters, etc. However, nothing holds him back, because he's a farmer and has no other choice. He doesn't know any other lifestyle; he doesn't speculate and decide not to risk it, he just plants and waits. He does his job waiting on God to do His. He either lays it all out or he doesn't. It's all or nothing. There is no insurance policy to guarantee that all of his investments will pay off, no pledge from the ground or the rain that it will all be alright.
I believe we live in times when an intimate relationship with God is vital to enable us to challenge traditional concepts and methods that once were good, but no longer work to win the lost in our communities. We need to pray for God to give us a formula that works in our communities, and more importantly, we need the courage to implement it.
There have been times when God has inspired us to do innovative things, but we haven't dared to implement the vision because it seemed a little unconventional. Nothing seemed more irrational than to have a wedding attended by the crippled, the blind, the lame, or those considered completely destitute by the community. Nothing was less conventional than the message Noah preached about rain to a world that had never seen a drop fall from the sky. We work in God's business, and His logic is not like ours. His thoughts are not our thoughts, neither are His ways our ways. The only thing the church needs for dynamic evangelism is the power of the Holy Spirit and a church that is both obedient to the voice of God and ready to follow His guidelines. That's how the early church found success.
When Christ had the encounter with the Samaritan woman, there were many reasons for Him not to speak to her. There were racial and status barriers that could've prevented Him from speaking to her, but none of them held Him back.
When having compassion for souls is given priority, there will surely be others criticizing it. Perhaps there are those who won't understand. It is possible that people will question the actions taken. But it is in that moment when our response should be the same one Jesus used to answer John while he was in prison: "The blind see, the lame walk, and the good news is proclaimed to the poor" (see Luke 7:22).
Is God serious about this winning souls business? Consider the parables of Jesus written in Luke's Gospel. One, a parable about a lost sheep, ends with these words, "I tell you that in the same way there will be more rejoicing in heaven over one sinner who repents than over ninety-nine righteous persons who do not need to repent" (Luke 15:7 NIV). Next comes the parable of the lost coin, which concludes with, "There is rejoicing in the presence of the angels of God over one sinner who repents" (Luke 15:10 NIV). Last comes the parable of a lost (or prodigal) son. The conclusion in this story is spoken by the father to the older brother (or the entire church), when he says, "But we had to celebrate and be glad, because this brother of yours was dead and is alive again; he was lost and is found" (Luke 15:32 NIV).
Let's do evangelism in order to grow, not because we are obsessed with numbers, but because the Lord loves the whole world, the entire harvest field. He has called us, His planting, to bear fruit. Our fruit is to be permanent. Let's work for that goal.