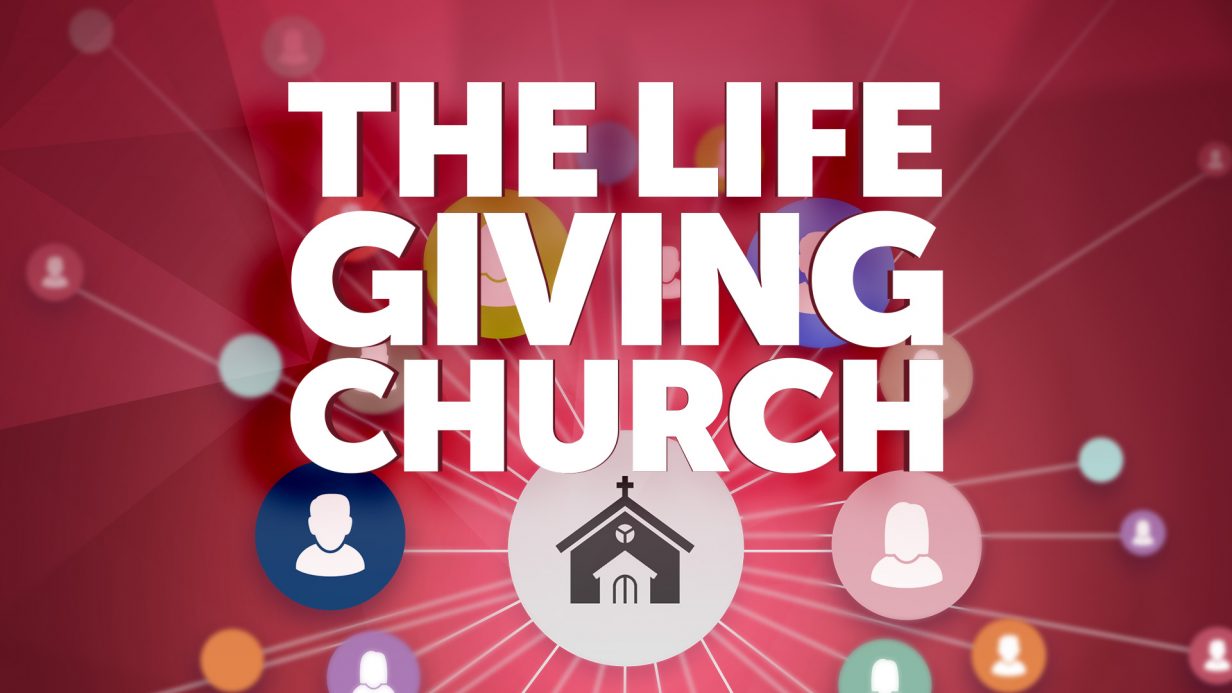 DeWayne Hamby | Orlando, Florida

 "And let us consider how to stir up one another to love and good works, not neglecting to meet together, as is the habit of some, but encouraging one another, and all the more as you see the Day drawing near" (Hebrews 10:24,25). 
Why are you connected in the church body? Is it because you were raised to consider church attendance and participation important? Did you hear and believe the writings of the Scriptures that admonished us to fellowship together in unity? If so, it's a good thing to give priority to it. Time after time, we are encouraged to "not forsake the assembling of ourselves together" (Hebrews 10:5), but have you stopped to consider why we are given such instruction?
    There are spiritual benefits to community. "As iron sharpens iron, so one person sharpens another" (Proverbs 27:17). Our interaction with each other helps us all become better people and see life from different vantage points from our own. Church attendance is vital to your spiritual formation and maturity in Christ. 
The takeaway for those outside of the church is that by bypassing this great fellowship, they are not only endangering their souls, but their lives as well.

"Let the message of Christ dwell among you richly as you teach and admonish one another with all wisdom through psalms, hymns, and songs from the Spirit, singing to God with gratitude in your hearts" (Colossians 3:16 NIV).
I started attending church regularly when I was 10. The new local pastor visited us while my father was recovering in the hospital and that act of kindness in turn prompted us to dive into the fellowship headfirst. Through the years, I cannot overstate how vital the local church was to my development, helping me to learn spiritual truths but also societal protocols and norms. Just as school provided a framework of knowledge, the church provided a living, breathing community to be nurtured by and belong to.
Today, I can also look beyond my own needs for the church and see how my wife and children are growing and thriving in that community as well. When we go home and my daughter tells me about how Moses escaped in a basket or when another daughter sings, "I want to seek You first," it's like Christmas morning to me. I look out over the congregation and I see myself in many young people who are finding church to be a refuge from the storms of society.
Some people think they can do life on their own. Research and life experience, however, are telling a different story. A few years ago, I participated in a conference call with someone who spoke about the importance of church community. He said:
"Without the church, it's like having a boat without a rudder. All my life I've been involved with exercise. I know a lot about the body, but you need help. You need a trainer. You need to go to a gym and have the guidance, the expertise. I feel the same way about Christianity, about church in general. Minsters, pastors, they are the trainers that take you places you think you can't go but they guide you into it. A lot of people say, 'I can do that on my own,' but it's not quite the same. I found that out the hard way. They're just trying to justify their laziness. The more I go to church and the more I turn myself over to the process of believing in Jesus, I feel the process (is working). You put in the time, you will reap the benefits."
The person on the other end of the phone, by the way, was Sylvester Stallone, creator and star of Rocky.
Even beyond the many spiritual implications, it is now becoming more obvious to even secular society that being in community can extend your life span. In a recent article in the Boston Globe magazine, writer Billy Baker discusses what many, including the US Surgeon General, Vivek Murthy, are considering to be the most pressing modern health crisis—isolation.
"In 2015, a huge study out of Brigham Young University, using data from 3.5 million people collected over 35 years, found that those who fall into the categories of loneliness, isolation, or even simply living on their own see their risk of premature death rise 26 to 32 percent. Now consider that in the United States, nearly a third of people older than 65 live alone; by age 85 that number has jumped to about half. Add all of this up, and you can see why the surgeon general is declaring loneliness to be a public health epidemic."1
The article also pointed out that isolationism has been linked to cardiovascular disease, the onset of Alzheimer's, and carries as many long-term health risks as smoking.
The takeaway for those outside of the church is that by bypassing this great fellowship, they are not only endangering their souls, but their lives as well. As you progress in life beyond public school, friendships become more difficult to create and maintain, for a variety of reasons. A thriving, vibrant body of believers is just what the doctor ordered to extend a lifespan.
Inside the church, there is also an important correlation. In most of our outreach campaigns, it has been taught that the church needs to reach the world and that is true. But what is equally true is that the church needs people from the world. As we reach out to them, the benefits to us spiritually and physically benefit not only those who are the targets of outreach but also the ones who are doing the reaching out. We all receive the blessing of community as God intended it to be. We all need each other.
¹ "The biggest threat facing middle-age men isn't smoking or obesity. It's loneliness." Billy Baker, Boston Globe Magazine, March 9, 2017.