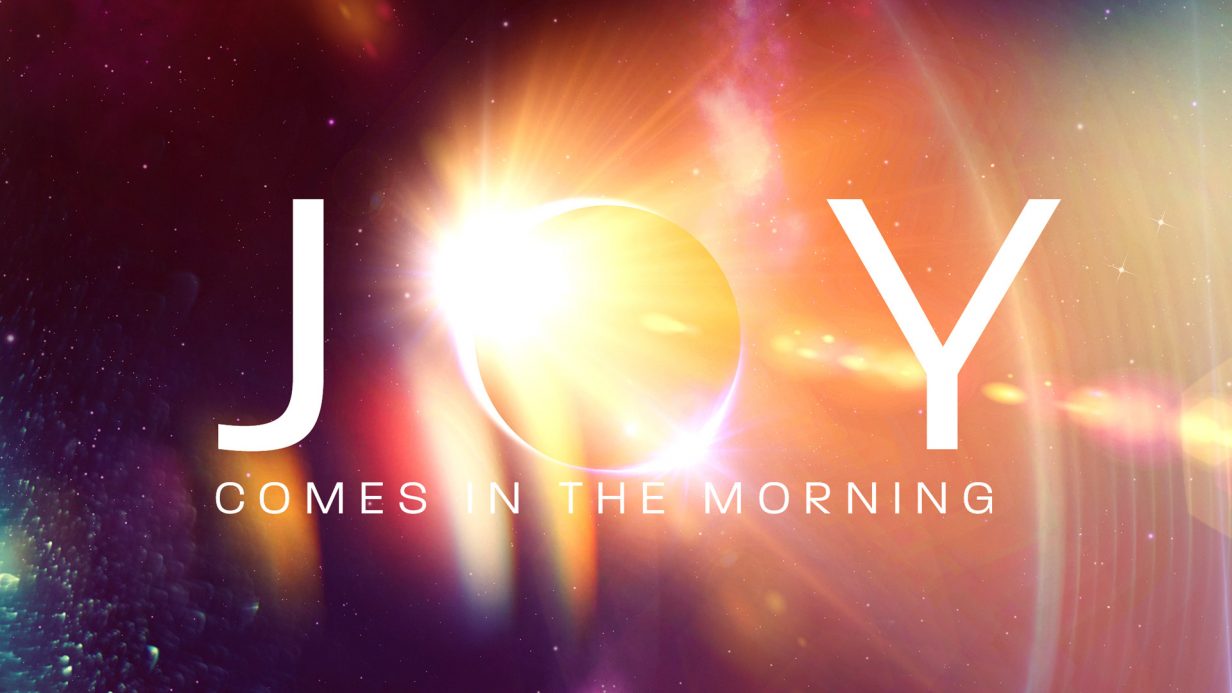 Dr. Elías Rodríguez | CBL Faculty

Even though God created nighttime for man to rest, and He said it was good, the darkness of night has been used to represent difficult moments in our lives. When we are going through painful situations, we usually compare these to the dark of night. Illness, separation from family members, hardships, and death are factors that can lay a shroud of darkness over us. One thing that can help us through dark times in our lives is the hope of a new dawn. Dawn brings the light of a new day, along with the hope that everything will change. The light of day will bring new expectations that all will be well and all our problems will be solved.
The disciples went through a time of darkness when Jesus died. He had been crucified and buried, and now this group of men and women were going through a desperate time because their Master was no longer among them.
But darkness didn't last the whole night. Time continued to pass and morning would come soon. Dawn will bring a new day; a day that we have been waiting four millennia for. A day that had been foretold by the prophets, a day awaited by fallen humanity and cursed earth. This dawn brought Jesus' victory over sin and the devil. Praise God for the morning.
The Morning Brought Jesus' Resurrection (John 20:1–10)
Although Friday was a dark day, full of shadow and Saturday was a day of rest, Sunday was a day of victory. Psalm 30:5 says, "Weeping may stay for the night, but rejoicing comes in the morning."
John writes that, when it was yet dark, Mary Magdalene went to the tomb and found out that the stone covering it had been removed. When she saw this, she ran to Peter and John, and said: "They have taken the Lord out of the tomb, and we don't know where they have put him" (v. 2). Instantly, Peter and John ran to the tomb to confirm Mary's news. On the way there, John outran Peter and arrived first at the tomb, and though he looked inside, and saw the linens that were used to wrap Jesus' body the day He was buried, he didn't enter the tomb. However, Peter, with his accustomed bravado, entered the tomb, saw the linens and the shroud that had been placed on the Jesus' body wrapped together and set aside. Then John gathered the courage to enter and "he saw and believed", adding that "they knew not the scripture, that he must rise again from the dead." Then they each went home to their families. For some reason Peter and John were not able to perceive the presence of two angels in the tombs. However, Mary, who remained at the tomb weeping, looked down into the tomb and saw "two angels in white sitting, the one at the head, and the other at the feet, where the body of Jesus had lain." Mary was about to find out that the coming dawn would turn her weeping into joy. The two angels that were in the tomb asked her why she was crying, to which she responded: "Because they have taken away my Lord, and I know not where they have laid him." It's interesting to note that the angels didn't respond to Mary but rather allowed the storyline to continue its course and watched it unfold, because as soon as she answered their question, Jesus appeared to her and asked: "Woman, why are you crying? Who is it you are looking for?" Thinking He was the gardener, she said, "Sir, if you have carried him away, tell me where you have put him, and I will get him." Jesus replied by saying her name: "Mary." That was enough for her to know that the one speaking to her was Jesus, and she said, "Rabboni!"
What a wonderful experience for Mary. There would be no more weeping, she would experience joy in the morning. Mary's weeping had lasted the night, but joy had come in the morning and she was able to repeat the words of the psalmist: "You turned my wailing into dancing; you removed my sackcloth and clothed me with joy, that my heart may sing your praises and not be silent. Lord my God, I will praise you forever" (Psalm 30:11, 12). Morning brought Mary her beloved Jesus. But there was even more brought to Mary that morning!
The Morning Brought a New Family Relation (John 20:17)
Jesus commissioned Mary saying, "But go to my brethren, and say unto them, I ascend unto my Father, and your Father; and to my God, and your God." Now that Jesus was resurrected, He was no longer just our Lord and Savior, He was also our brother, His Father is our Father, and His God is our God. Now we are part of His family.
The Morning Brought a new Commission (John 20:19–23)
That same day, at dusk, Jesus appeared before His disciples who were hiding in fear. He stood in their midst and said, "Peace be with you", and showed them the wounds on His hands and His side. This appearance from their Master gave them great joy. Their sorrow was turned into joy. Soon after, Jesus commissioned His disciples. He breathed on them; commanded them to receive the Holy Spirit, and gave them the authority to forgive sins. The disciples had been given a tremendous responsibility. They were going to preach about Jesus to people that, unlike them, were not privileged to know Him personally, but they would know about Him through their faith. Jesus said: "Blessed are they that have not seen, and yet have believed." (20:29) We all fall into this category, because we love Jesus even though we have not seen Him (1 Peter 1:8).
Conclusion
Without a doubt, we will go through difficult situations in our lives. We will experience separation from or the death of a loved one, incurable diseases, unemployment, family conflict, etc., and we may feel overwhelmed by our inability to resolve them. But I want to tell you that there is hope. We may be in a situation like Mary, crying before the tomb, unaware that Jesus was by her side, and He was willing to identify Himself and comfort us, and change our sorrow into dancing. Jesus is with us amidst our difficulties. We must remember that dawn is coming. The night will end and Jesus will return for us. We will be with Him forever!