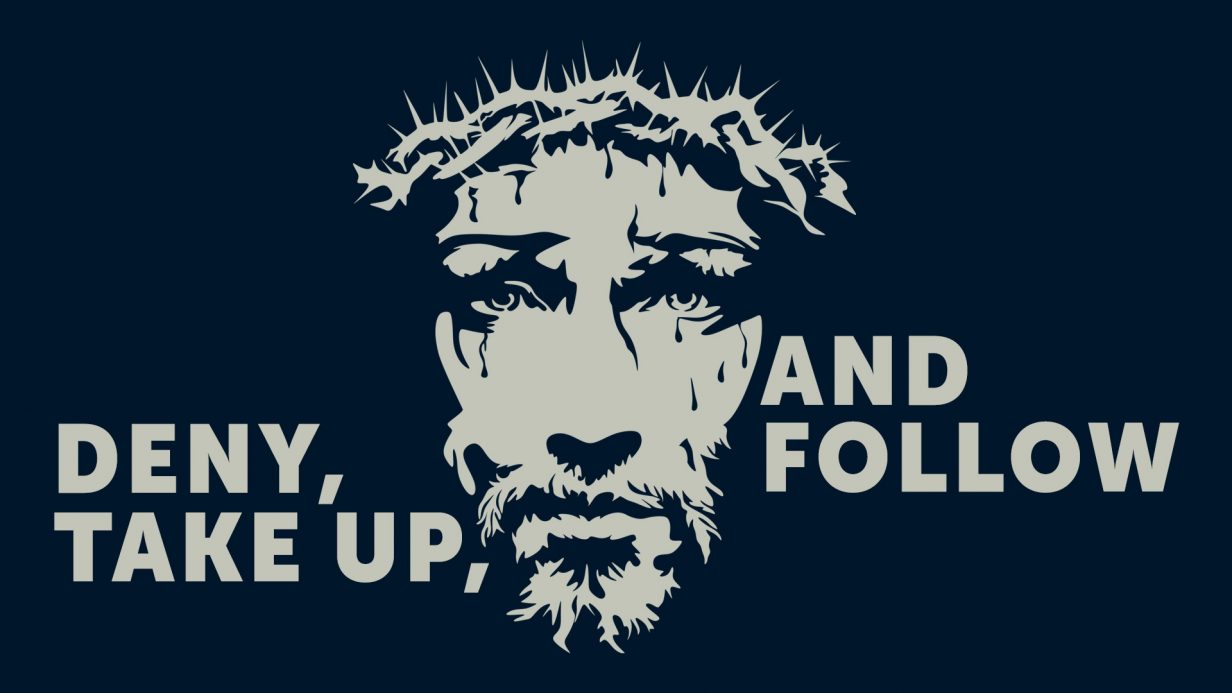 Tim Atterberry |Louisville, Kentucky

"If any man will come after me, let him deny himself, and take up his cross daily, and follow me."

Luke 9:23
If any of us were surveyed during the time of Jesus, particularly before His death, we would have likely said the cross was just a torturous tool used by the Romans to execute the worst of the worst. I am sure Matthew, Mark, and Luke were thinking of the cross only as a tool of death the day Jesus spoke to them about His own cross. They would not have been glorying in the cross of Christ. They would not be celebrating His death and resurrection. They would have only been thinking one thing. Death. They did not understand that it would lead to our resurrection, not that day. We now know of the sacrificial death of God's only begotten
Son. But to be standing there among the disciples when Jesus said, "Whoever wants to be my disciple must deny themselves and take up their cross, and follow me" (Matthew 16:24), meant one thing to everyone. We must die a cruel death, or it probably made no sense to most of them, if not all of them. So, to understand what it means to deny ourselves, take up the cross, and follow Him speaks first and foremost of dying. We know we are not all going to die on a Roman cross, but we now can understand from the Scriptures that we must die to ourselves, and this was the emphasis of Jesus' message to them.
Looking at the words of Jesus (Matthew 16:25, Mark 8:35, Luke 9:24), we should see the map laid out for our road to eternal life. It is by grace we are saved and we live in a relationship that demands loyalty. In Jesus own words. this loyalty includes denying ourselves of material things, carrying our cross daily, and following Him through dying to ourselves.
Deny Yourself
In carrying the Roman cross, the person has surrendered to their death at the hands of the Romans. The person carrying their cross symbolizes the weight of the sin committed, the sinfulness of self is our burden. We must let go. This is a call of Christ for us to take on a mission greater than ourselves, to allow Kingdom work to supersede anything else we do. The mission of Jesus was to be a sin sacrifice for all of us. He had to deny himself of all other dreams and ambitions. When He told the disciples to deny themselves, He was about to carry his own cross. As the audience would soon see Him hoist the horizontal cross bar on his shoulders and carry it to Golgotha, His words no doubt at some point rang in their ears. They would understand we must deny ourselves and carry our own cross in this life. It's a cross that represents the denying of oneself to a greater cause, eternal victory in Christ Jesus. By carrying the cross, He set the example of selflessness. The cross is different for each of us. It represents our own willingness to let go of desires, goals, dreams, ambitions, and anything that would separate us from the love of Christ and the Kingdom commission given to us.
Carry Your Cross
When we see Jesus carrying His cross to Golgotha, we have a picture of His physical death. When Luke recorded these words of Jesus, he added the word, "daily." This matches clearly with the words of the apostle Paul who said, "I die daily" (I Corinthians 15:31b). This obviously implies a continued life, but one where we surrender or deny ourselves of desires of our natural affections that are against His work in our lives.
The disciples and the listeners to Jesus' teachings did not understand or favor His message of death. They were looking for a King to come and fight on their behalf, not a suffering messiah. As He began to reveal His own death, His popularity began to shrink. The crowds slowly left Him, and His disciples became confused.
How can dying be victorious? "For whosoever will save his life shall lose it: and whosoever will lose his life for my sake shall find it. (Matthew 16:25) They had ideas plans and desires for Jesus, and for themselves, but he was challenging them. Carnal desires had to be put to death. Their plans for Jesus as King on earth before his crucifixion were opposing the work of God in so much that Jesus said, "Get thee behind, Satan" (Matthew 16:23). It was just moments after this that he, in more detail, explained the need for all to carry a cross.
We can easily get caught up in our plans for God and not realize how they may actually oppose His plans for us. We must daily submit to His will and way.
We can see most vividly in the words of Paul what this type of dying looks like. "I am crucified with Christ: nevertheless I live; yet not I, but Christ liveth in me: and the life which I now live in the flesh I live by the faith of the Son of God, who loved me, and gave himself for me." (Galatians 2:20) Paul is is living a life of faith. Paul is saying, I no longer live, but Christ lives in me." This is how we must carry the cross daily, letting Christ live in us. This is the way we can live in a continued awareness of His death on the cross.
Follow Christ
Many these days hear part of the Gospel message. They hear of a renewed life of peace and joy. Very seldom are they prepared to lose family and friends, experience indifference of others about their change of heart. Following Christ will mean loss to gain. It could mean the loss of family, friends, jobs, future plans, goals, and ideas of how we want things to be. Carrying your cross will mean dying to things only you must give up or give into your relationship with Christ. Each of us have a different cross because each of us have different desires born of carnal human desire. If we who are believers have not embraced this idea, we must in order to fulfill his call to carry the cross and in so doing, follow him in imparting the gospel message to the world through being a practical example.
Though it seems some have to give up more than others, the bottom line is that we all give up fleshly desires that were once important to us to daily to find a life of liberty in Christ. There is a need to die every day to the things of this world in order to receive the things of the world to come. For the rich young ruler, it was selling everything he had and giving it to the poor. (Mark 10:17-23) Jesus said once he did this,"come, take up the cross, and follow me." (v.21). They young man walked away grieved. He had done all the right things according to religious guidelines, but was missing the most important part: taking up his cross and following Jesus.
Knowing Him
Our end goal can best be embraced by realizing Paul's words in our own lives, "That I may know him, and the power of his resurrection, and the fellowship of his sufferings, being made conformable unto his death" (Philippians 3:10). These revelations come through denying ourselves, taking up our cross, and following Him. There is no other way. We must follow after Christ if we are to find eternal life. He is the way, the truth, and the life, no man comes to the Father but through Him. Paul understood all of this would help make us "conformable unto His death".
I have a few questions: Do you want to know Him by denying self? Do you want to know Him in his suffering? Do you want to know Him in the power of His resurrection?
If you don't know the answer, take another look at the question Jesus asks, "For what shall it profit a man, if he shall gain the whole world, and lose his own soul?" (Mark 8:36)