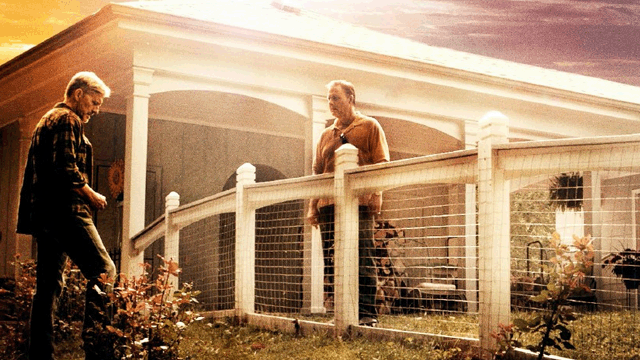 Chasing Grace, released by Catalyst Pictures and Word Films, stars Michael Joiner (GraceCard), as Jonathan Matheson, husband and father of two, who also pastors a local church in his community. The story centers on the after effects of sudden tragedy, so naturally we see Jonathan's family suffer first thing, leaving the rest of the film to follow grieving parents caught in the drama of real life.
Jonathan finds himself dealing with all his old deeply buried struggles that pit him against his own brother and the bottle. The underlying issues in this family have roots that far exceed the current challenges, bringing everything to a boiling point by the end of the movie. This leaves the characters two options—getting their acts together, forgiving and forgetting, or continuing spiraling out of control while watching their world crumble apart. Will they choose grace and, by default, choose a new start?
Fans of movies like Courageous and GraceCard will find some common ground in Chasing Grace that will feel familiar, but explore a side of family tragedy that we seldom see in faith-based films. However, parents should know that alcoholism is a strong theme from beginning to end, so drinking will be shown but never presented as a good choice to make.
For more information or for a preview, visit the movie's official site.