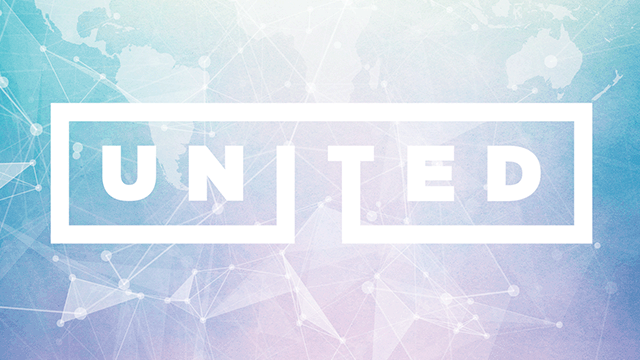 Most everyone will agree that this world is in trouble and the only thing that is going to make a difference is divine intervention. God's people uniting in prayer. God's people have a responsibility to pray for our world leaders. "I exhort therefore, that first of all, supplications, prayers, intercessions, and giving of thanks, be made for all men' for kings, and for all that are in authority: that we may lead a quiet and peaceable life in all godliness and honesty. For this is good and acceptable in the sight of God our Savior: who would have all men to be saved, "and come unto the knowledge of the truth. 1Timothy 2:1-4. "I will therefore that men pray everywhere, lifting up holy hands, without wrath and doubting" (2 Timothy 2:8).
The very familiar verse that all can quote "If my people, which are called by my name, shall humble themselves, and pray, and seek my face, and turn from their wicked ways: then will I hear from heaven, and will forgive their sin, and will heal their land" (2 Chronicles 7:14). Though this verse related directly to Israel, there are abiding principles that apply to the church. There is a definite analogy between Israel and the church.
The explanation for the shut and sealed and silent heaven was that they had sinned against God. The reasons for showers withheld, for drought, for famine, for the misery they were experiencing lay in the people's relationship to God. They had sinned! We can blame the drought today on present day conditions, blame it on godless materialism or international conflict, or whatever, but in honesty the reason for the withholding of divine intervention is the sin of God's people. I know this doesn't apply to every individual, because there are many who are truly seeking God, who strive to live a life of holiness, but we must also realize that infection in a small area of the body can make the whole body sick. To finish the work that we have been commissioned to do; we must have a healthy revitalized body being energized by the Holy Spirit.
It seems to me that when we grasp what the Spirit is saying to the church today, we cannot be content with the doctrine of personal revival, but the collective body of Christ must fall down before God in repentance and humble submission to His will.
The prophet Hosea envisioned the people of God as a whole awakening to their need and encouraging one another to return to the Lord (Hosea 6:1–3). The conditions that existed in Isaiah's time caused the people to cry out "Oh that thou wouldest rend the heavens, that thou wouldest come down, that the mountains might flow down at thy presence, as when the melting fire burneth, the fire causes the waters to boil, to make thy name known to thine adversaries, that the nations may tremble at thy presence" (Isaiah 64:1–3).
Notice the conditions that existed that caused them to pray such a prayer. They had drifted into a state of backsliding, depending upon their own works for survival. And as punishment for their departure from the living God, the enemy had been allowed to invade their land and destroy their cities and carry a large number of their people into captivity. The prophet sees the sin that had brought these conditions about, and in a true spirit of repentance, he identifies himself with his people and confesses their sin to God. "We have sinned: we are as an unclean thing, and our righteousness is as filthy rags." He also recognized the prevailing spiritual condition of the people. "There is none that calleth upon thy name that stirreth up himself to take hold of thee."
I think if we examine the present condition of the church world today, we will see a parallel of that of Isaiah's day. The enemy has made inroads into the church world and destroyed homes and in some cases entire congregations and in the midst of it all there are few that are "laying hold upon God." On crucial matters, the voice of the church has been silent for too long. We need a divine visitation today; we need boldness to speak out concerning the evil of our day. We must hear from God. J.D. Drysdale wrote, "One of the sad evidences of the backslidden condition of the church is that it has lost the "Oh" from its prayer.
James said "It is the effectual fervent prayer of a righteous man that availeth much." Church, we must repent of our slackness and once again unite in fervent prayer and seek the favor of God. Activity without power is useless and it is fervent prayer that brings the power.