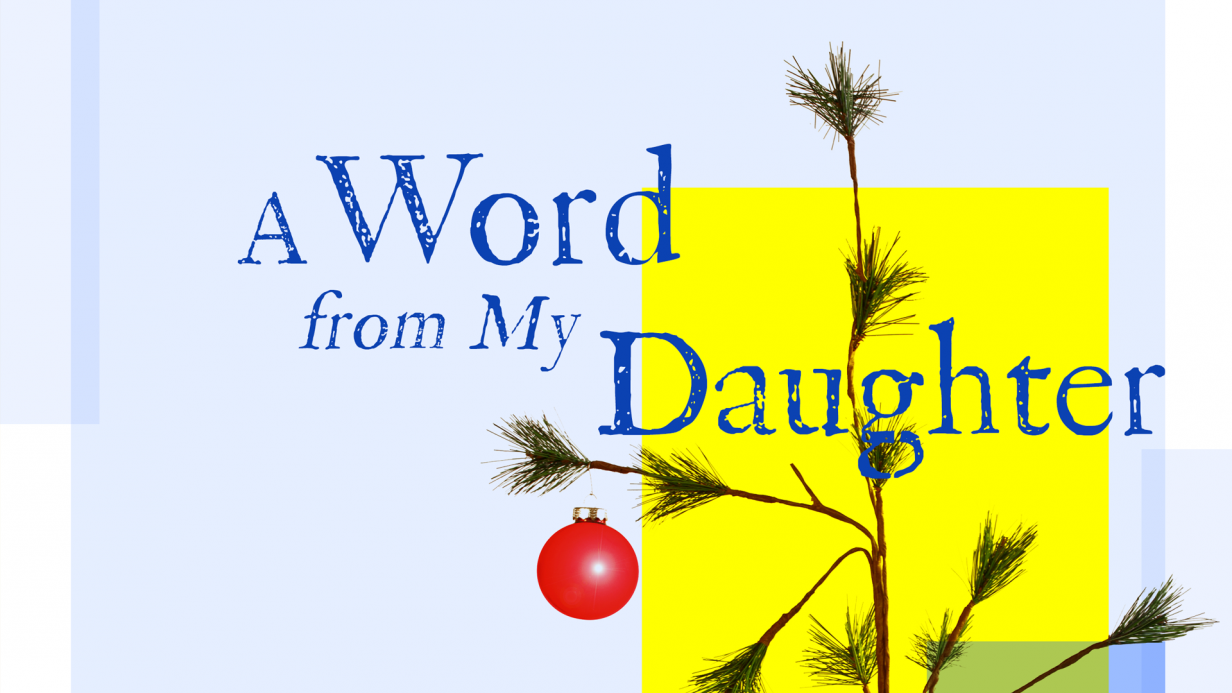 James Marler II | Cleveland, Tennessee
I wish it had not been my daughter. You see, the moment I tell you that this story involves my daughter, you will read it and think, "He's embellishing that." I affirm that I am not. This conversation is burned into my brain. Some of you are going to drift. As the story unfolds, you're going to return to thinking, "Oh, he's just a dad bragging on his daughter." Believe me when I tell you there are elements of that here, but what I wish to convey to you is the overwhelming surprise I felt and the hard truths that came from a very unexpected source.
As a preacher/speaker/teacher, you're always looking for stories, examples, analogies, anything to help convey a significant point in a memorable way. I was once actually called the "king of analogies." We were riding in the car, when my eldest, Liliana, who was 10 years old at the time, said, "Daddy, I think we should get one of those Charlie Brown Christmas trees this year." We had seen them in the pharmacy we had just visited as well as other stores. "Why is that, sweetie?" "Well," she said, "it reminds me of my favorite verse."
A long ellipsis actually appeared in my head; just a stream of dots trying to somehow make a connection to what she said. "What do you mean, Lili?" She answered, "Well, you know how when Charlie Brown went to get the tree? He really liked it. But it couldn't support more than one ornament, and nobody else thought it measured up. Everybody said it was a dumb tree and didn't look like a real Christmas tree."
Again with the dots. "How does this remind you of your favorite verse?" Lili hesitated and then replied, "Well, I don't remember where it is, like the numbers and stuff, but it says, 'Don't let anyone look down on you because you are young, but set an example for the believers in speech, in conduct, in love, in faith, and in purity.'" That's 1 Timothy 4:12, and, yes, she actually said the whole thing.
I was starting to grasp it, but now shock was setting in. "And, like, God wants me to be me, and do the stuff He wants me to do. And I might not look like everybody else, and I might not even be what people expect me to be, but I can be what God wants me to be." My eyes got wider. She was oblivious to my reaction. "And, like, the ornament, you know? Remember when you said that God has a calling for each of us? That's our ornament. That's the one thing we need to focus on because that's our calling. And, so if I do that, and I try my best to be who God wants me to be, then it doesn't matter what anybody else says. And Jesus, when He came to earth, sure He did a lot of things, but He had one real purpose. So, I just think we should get a Charlie Brown Christmas tree."
I literally had to stop the car. I was crying. I tried to hug her and tell her how awesome she was, and how proud I was of her—I am certain I failed miserably. I didn't have the vocabulary to express my pride, my wonder, my amazement.
Yes, I was once the king of analogies, the master of the illustrated point. But, that night, I was dethroned. And, yes, we did buy the tree. True story.